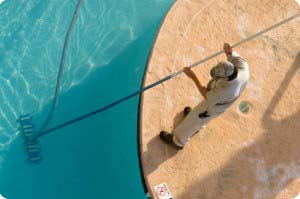 About Orlando Pool Service:
We all love our swimming pool, especially when it's clean and looks its best. A pool however can quickly lose its value and appeal if it is not properly cleaned and protected from outside elements. The Orlando sun and rain can be extremely harsh for your pool, both inside and out. It is worth investing in an Orlando Pool Service Company to maintain and keep your pool in its best possible condition by cleaning it and servicing it for you.

Orlando Pool Service Areas:
Downtown Orlando area & Southwest Orange County including Bay Hill, Dr. Phillips, Gotha, Metro West & Windermere.

Please Call 407.608.0408 to Schedule a No Obligation Price Quote.
*Ask for Afonso